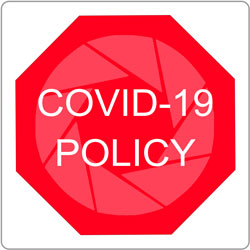 Last Updated 11AM 7/15/2020
Updated 7/15/2020
Our current customer service hours are:

Sunday - Friday 9AM - 10PM
Saturday - 9AM - 3PM
Local Pickup Hours are:
Sunday - Friday 9AM - 8PM
Saturday - 9AM - 3PM
Updated 6/11/2020
We are back to our normal shipping procedures which means most orders are going to normally ship within 24 hours from the time you order. However, be aware that all courier services are experiencing delays in various areas. See the update below from 6/2/2020 for local pickup and customer service information.
Updated 6/6/2020
Our current shipping window is approximately 2 days from the time you order. However, be aware that all courier services are experiencing delays in various areas. See the update below from 6/2/2020 for local pickup and customer service information.
pdated 6/2/2020
Due to the events happening in the Louisville, KY area we will be closing at 8PM Eastern Time tonight to all our employees time to travel home safely before dark. Customer service will not be available by phone after 8PM tonight (6/2/2020). Weekends will remain 9am-3pm.
Beginning Wednesday 6/4/2020
Customer Service Hours will be:
Monday - Friday 9AM - 10PM
Saturday -Sunday - 9AM - 3PM
Local Pickup Hours will remain:
Sunday - Thursday 9AM - 8PM
Friday - Saturday 9AM - 3PM
Additionally, starting Thursday, June 4, 2020 local pickup service will switch from curbside to inside pickup with the following conditions:
Please place your order before arriving and allow our team plenty of time to fill your order. Pick up your order after you receive your order COMPLETED email or when it shows COMPLETED on our website under your account.
We have installed plexiglass around our front counter for local pickups to protect our employees and customers.
One person per household/car may enter the building to pick up their order. If someone is already in the front area, you may wait outside or in your car while practicing physical distancing if more than one person is outside.
We cannot take orders while you are here, this is for order pickup only so no prolonged presence in the building is permitted by customers.
There can be no waiting inside the building.
Updated 5/27/2020
Our current shipping window is approximately 3-4 days from the time you order. However, be aware that all courier services are experiencing delays in various areas.
Updated 5/24/2020
Our current shipping window is approximately 4-5 days from the time you order. However, be aware that all courier services are experiencing delays in various areas.
Updated 5/14/2020
Our current shipping window is approximately 6-8 days from the time you order.
Updated 5/12/2020
Our current shipping window is approximately 7-10 days from the time you order.
Updated 5/11/2020
Kentucky's Healthy At Work initiative has been implemented to meet compliance guidelines and customer service as well as local pickup hours have changed. The new hours are:
9AM - 8PM Monday - Friday
9AM - 3PM Saturday - Sunday
Updated 5/1/2020
Shipping Charges
We have resumed our normal shipping policy of orders $50 and over receive free US Domestic Shipping.
Updated 4/27/2020
Shipping Orders
We are now open with limited capacity and shipping orders as of Monday 4/27/2020 and expect to be near 100% capacity by Sunday 5/3/2020. Due to the previous temporary shutdown as ordered by Kentucky officials, we are significantly behind on shipping orders. We expect it to take until later in the month of May for us to reach our standard 24-hour shipping time frame. We sincerely appreciate your support and your patience.

When will my order ship?
Please do not contact our customer service asking when your order is going to ship, we simply cannot answer that question. We expect it's going to take 2-3 weeks to possibly catch up on shipping orders as we have many thousands of orders open. The closer you ordered to when we shut down on March 26, 2020, the sooner your order will ship. Orders that came in more recently may take as much as 2-3 weeks to ship. Orders will be shipped in the order they were received, except for the April Mystery Boxes, which are expected to ship all at one time within a few days after the end of the month.

Local Pickups
Local Pickups will be curbside pickup only until further notice and will begin Wednesday 4/29/2020. When you arrive, call our customer service at 502-890-2230 and we will bring your order to you. From Wednesday 4/29/2020 through Saturday 5/2/2020 pickup hours will be 9AM - 3PM. Until further notice, starting on Sunday 5/3/2020 Local Pickup Hours will be:

9AM - 8PM Sunday through Thursday
9AM - 5PM Friday
9AM - 3PM Saturday
Updated 4/22/2020
CISA Updates
CISA has updated their guidelines and companies that sell products, supplies, and services in the sign and graphics industry are now included in CISA guidelines. After consulting with our attorney and evaluating the current situation surrounding COVID-19, we will be returning to operations in a phased approach starting on Monday, April 27th and plan to be in full operations by Sunday May 3rd. Being a larger company than most vinyl distributors this is much like starting a series of engines so it will take a few days to have our operation running again. Over the next few days we will be working to form detailed plans to address any operational and safety changes that need to be made prior to reopening under current CDC guidelines.
Shipping Details
As you can imagine, after more than four weeks of closure, we have thousands of orders waiting to be shipped out. If we received no new orders it would take us several days to ship outstanding orders so we expect it to take us two weeks minimum to return to our normal 24-hour shipping window while new orders continue to come in. As it stands, if you order now (today is April 22nd) your order would be expected to ship the first or second week of May. We have had a notice on our checkout page right above the SUBMIT order button in large red letters regarding our temporary shutdown. Starting Sunday, April 27th, for the next few weeks we will update that daily on how many days we expect it to be for your order to ship. There are many variables involved so this will be an estimate only, it could ship sooner or later than the timeframe listed. If the information does not change from one day to the next there is no need to ask for an update, this will be the most current information.
Local Pickups
We will be resuming local pickups as curbside service for now. When you arrive simply call us and let us know you are here and what you are driving and we will bring your order out to you. Our phone number will be posted for your convenience. Hours for local pickup and customer service will be posted soon.
April Mystery Boxes
The April Mystery Box will end sales at Midnight Eastern Time Thursday Night, April 30, 2020. Once all of those boxes are assembled, they will generally all ship at the same time. As planned, we will wait about one week to start releasing videos on each product in the Mystery Box. Additionally, you may still choose to purchase a Mystery Box to be donated to our Kindness Giveaway. See this video for details on the Kindness Giveaway.
Future Mystery Boxes
Simply due to the complications of restarting our operations, we will not have a May Mystery Box. We will evaluate having this as a regular offering after the month of May.
Shipping Rate and Current Sale
Our current sale of 10% off and the lower shipping threshold of $35 will also end at Midnight Eastern Time Thursday Night, April 30, 2020.
Updated 3/25/2020
Governor Beshear initially announced yesterday that non-essential businesses that allowed in-person traffic would be ordered to close, similar to Monday's order for retail businesses that allowed in-person traffic. However, the order issued today was worded drastically differently than he presented yesterday and we must close our business at 8PM Eastern Time Thursday.
How long will it be before you ship orders again after 8PM Thursday?
We simply do not know. That will be up to Governor Beshear to decide.
Will our website be accepting orders so we can help support your business and employees?
Yes, however, we will cease shipping orders until we are permitted to return to work. At this time, we are unsure how long that will be. We are hoping no more than 1-2 weeks but it is uncertain at this point. When we return to work, we expect to have thousands of orders to ship and it make take quite some time to catch up and be back under our normal 24-hour shipping policy.
If you are going to place an order soon, we would advise doing so. When we return to shipping orders will go out in the order received, so the sooner you order, the quicker your order will go out when we return to work.
If I order will it ship before you close?
The sooner you order, the more likely it will ship by 8PM on Thursday 3/26/2020.
What if I order today and my order does not ship?
Your order will be among the first to ship when we return to work, whenever that may be.
What happens to your employees?
As announced yesterday, our company is committed to paying employees up to two weeks of regular pay during the shutdown. The employees who will continue to work to maintain minimal operations under the order will continue to receive the temporary pay increase we have instituted for the duration of the shutdown.
Add-on Orders
Until further notice we will not be able to combine orders for add-ons.
Customer Service Hours
Our customer service team will be available via chat, email, and phone at the hours listed below. As we are working remotely, chat and email is our preferred method of contact if at all possible.
Monday - Friday: 9AM - 8PM
Saturday/Sunday: 9PM - 5PM
Updated 3/24/2020
Voluntary Leave of Absences
Effective immediately, if any employee chooses to stay home from work due to concerns over the COVID-19 pandemic, they may do so without affecting attendance policy. During this time our company will ensure their benefits such as health insurance remain intact. We have asked employees to work with our Human Resources department to discuss taking a leave of absence if they wish to do so.
For employees who choose work
We are furthering our temporary pay increases for employees who choose to continue to work during the crisis. All employees will receive a total pay increase of $2/hour and Second Shift employees will receive an additional increase of $0.50/hour for a total of $2.50/hour to work during the crisis.
What happens if we are ordered to close?
Should our business be ordered to close, our company will pay payroll and benefits for up to two weeks. After the first two weeks of a closure the company will work to file and follow the Mass Claim procedure for unemployment benefits which has been established to accelerate the process and confirm eligibility for employees to make the process as easy as possible for all employees.
Social Distancing and Hygiene Reminder for Employees
We have reminded employees while on breaks and lunches they should avoid leaving the premises if at all possible and spread out throughout the warehouse. Just as we have taken action to distance employees from one another by reducing the overall number of people in the building at any given time, we ask employees to be responsible and not congregate closely together and do not to sit in their cars together, as well as practice recommend hygiene procedures.
Updated 3/22/2020
We have received a few messages inquiring as to whether we are still shipping orders because today the Governor of Kentucky announced that non-essential retail businesses must close by 8PM Monday. This includes retail businesses that allow in-person public traffic and excludes grocery, pharmacy, gas stations, and liquor stores. We are currently closed to local pickups and do not fit this description and are currently under normal operations and shipping, with exception to the changes/updates listed below.
---
Updated 3/18/2020
Free Shipping Orders
Our normal shipping policy is to offer free shipping for orders over $50. We understand many people are either not working or working with reduced incomes, or even trying to reserve spending in case situations become more restrictive. To help alleviate this pressure and to allow everyone to continue their hobbies and activities, we are temporarily reducing our free shipping threshold to orders over $35.
Hiring Freeze
We are suspending hiring any new employees to eliminate anyone coming in from the outside. Many of the available workers currently come from restaurants, bars, and other companies with a lot of public interaction so we have decided to halt hiring for the time being.
Fever/Temperature Checks
As many factories and warehouses have done, we are asking employees to monitor their temperature to ensure they are not running a fever. If they have a temperature of 101 degrees or above, we ask that they do not come to work and stay home and monitor their symptoms while keeping their manager and Human Resources informed. We also have thermometers in the facility if anyone feels ill or shows any other symptoms.
Work from Home Policy
We are actively preparing to disperse several employees to work from home whose position can be done remotely. Some positions will be working from home for the duration of the crisis with minimal visits to the office or none at all. Other positions where multiple people do essentially the same functions will be on a rotating schedule. This will reduce the number of people in our facility at any given time. We also have a few teenage employees that have been deemed non-essential and temporarily informed to stay home to further reduce personnel in the building.
Skeleton Crews
As our work is done each day and facilities are cleaned, if we reach points where there is little work to do, we are implementing a system to allow employees to leave early if they desire and operate on necessary skeleton crews.
Reallocation of Some Positions
Some positions may be temporary reassigned to new duties while we are under alternate operating procedures. We also may temporarily relocate a few positions to another building to further reduce the number of people in our main location at any given time.
Split Shifts
We normally operate two shifts that overlap by 4 hours. We are going to implement a true separation of shifts starting this Sunday, March 22, 2020 to reduce the number of people in our building at any given time. Both shifts will be here for 8 hours and be paid for 8 full hours which includes a 30 minute paid lunch break. We highly recommend everyone bring their lunch and not leave the property and go out into public during working hours. Most positions normally work a 9-hour schedule with an hour non-paid lunch break. This will reduce personnel hours in the building by more than 100 hours per week.
Temporary Pay Increases
All hourly employees working will receive an additional $1/hour during the time we are under alternate operating procedures. All hourly employees working the second shift will receive an additional $0.50/hour to encourage voluntarily and temporarily work the second shift.
Cleaning Procedures
Our management team has implemented and continues to implement cleaning procedures that will constantly be adhered to throughout the facility. In addition, we are having a cleaning company clean and disinfect the bathrooms twice daily as well as the customer service and break area where multiple employees frequently visit throughout the work day.
Local Pickups and Walk-ins
We have closed our facility to local pickups and walk-in customers for the protection of our employees and customers. Local customers may choose "Local Pickup" at checkout and their order will be shipped to them at no charge.
Hygiene
We have established personal hygiene guidelines employees are reminded to follow and are providing gloves and masks to the best of our ability. These supplies are extremely limited so we are doing our best to continue to provide them. While masks are not as effective to prevent you from contracting a virus, they do help contain the spreading of bacteria and viruses if you are wearing one when you sneeze or cough.
Case by Case Situations
We have encouraged employees that have individual situations that could affect their decision to work such as caring for an elderly person or someone with a compromised immune system, to meet with Human Resources to discuss their individual situation.
Overtime
As we may have some individuals with extenuating circumstances that could reduce our workforce, there could be overtime opportunities available. Employees who want to take advantage of this opportunity are encouraged to notify their managers and Human Resources.