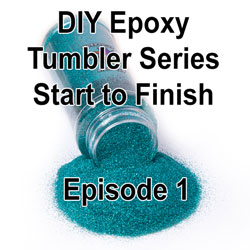 The best hack for perfect glitter and epoxy tumblers is to prep your cups! Follow the steps in this video to create the perfect surface for the epoxy to adhere to. Prepping your tumblers gives epoxy longevity, provides an even surface for glitter, and more.
In this video, Alex and Kate discuss how to prep a tumbler for glitter and epoxy by sanding, washing the cup with soap and water and with rubbing alcohol, and then spray painting the tumbler.
These videos were filmed before the release of StarCraft Glitter. We have tried it, and we highly recommend StarCraft Glitter as the best glitter for epoxy tumblers. Click here to shop StarCraft Glitter.
matches Atlantis????