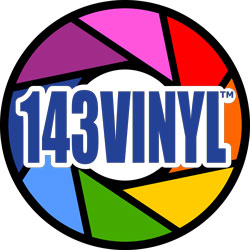 August 10, 2020

After tossing around many possibilities (and spending a bit of money on good domain names we considered) we came to the conclusion that our new website name should have a meaning behind it. A name that reflects the love and passion we have for what we do, as well as the love we have for you, the customer. We built our reputation on fast shipping and customer service--things that center around giving our customers the things they demand, expect, and deserve in a vendor. As you know, we have not only built a business that's a vendor, we have built one that has a relationship with our customers. Some relationships have even become personal for me and our employees. We've been to events and sign shows, taught at conventions and on cruises, and gotten to know many customers well. The relationships we have built with our customers and other people in our market are some of the best I've known and will last a lifetime. Even in times of difficulty such as the past several months, you have remained loyal and shown that same love for us and our employees. I recently asked in our Facebook Group for everyone to describe us in three words. Some of the words you shared were integrity, caring, education, customer service, fast, reliable, honest, quality, kind and many others in more than 2300 comments that post received.
One of the most commonly used 3-number combinations is "143" which represents the number of characters in each of the words "I LOVE YOU" so we have opted to name our new website 143VINYL™. We feel this number represents the love we have for our business, our employees, our products, and most importantly our customers.
Over the next several weeks we will be working diligently to migrate over the name of the website, our branding, graphics, and a lot more. You'll slowly start to see the name change, graphics change slightly as well as general branding. Our website will still be laid out the same and function the same. Your accounts, order history and everything else will remain--we're just changing the name and some of the content. For quite some time if you go to the old website or click an old link it will simply go to our new name. That could be for a couple of years or it might be forever if we are unable to work out an amicable solution the other party.
For now, we just want to move on, keep serving our customers and keep providing high quality products you can count on.
Thanks,
143VINYL Team