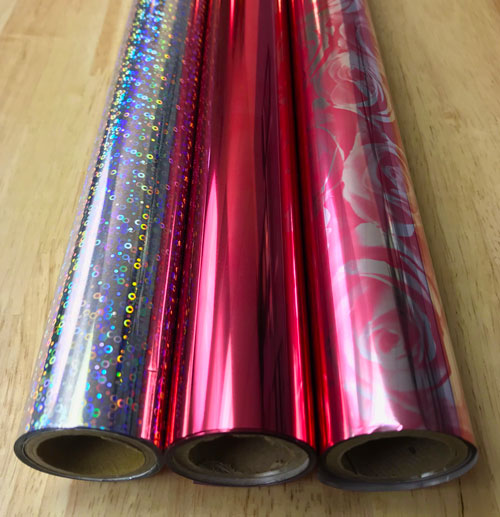 Date: October 12, 2018
651Vinyl.com added three new colors to their StarCraft Foils line. The three new foil colors are melon, silver sequins, and pink roses. These foils are beautiful alone or paired together to create a bright feminine look. All of these foils are the perfect compliment to Breast Cancer Awareness crafts! The melon foil is a vibrant watermelon color. The silver sequin foil has a light silver base with a rainbow sequin overlay. Pink roses foil has a light silver base with an overlay of bubblegum pink roses. The flowers overlaying the pink roses foil are distinct and show on garments beautifully. StarCraft foils are available in 25 foot rolls. In order to apply StarCraft Foils, you must also purchase Siser Adhesive Heat Transfer Vinyl (HTV). Click here to purchase Siser Adhesive HTV. Click here to learn more about applying Starcraft Foils.
651Vinyl.com is built on the principle of helping crafters obtain quality products, providing excellent customer service, fast shipping, and competitive prices. 651Vinyl.com is an authorized distributor of StarCraft products. Click Here to shop StarCraft Foils.