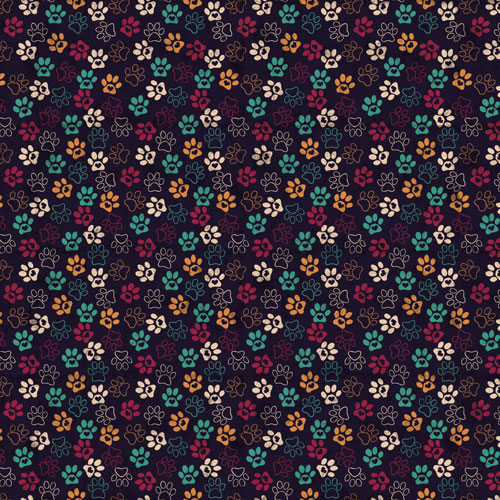 Designed by Delonda herself with inspiriation from the love of her puppy. You will love the navy blue background with paws in a pop of color and tiny hearts!
Follow Cricuting with Delonda here:
Youtube https://www.youtube.com/c/CricutingwithDelonda
Instagram https://www.instagram.com/cricutingwithdelonda/
Facebook Group https://www.facebook.com/groups/272801197679910
Pinterest https://www.pinterest.com/cdelonda/_created/
Actual size of the sheet is 12" x 14.5". There is a 1/4" border on one edge so the usable size is 12" x 14.25". This white border may vary a bit on some sheets.
Our custom printed pattern HTV has a matte finish and is soft to the touch.
Be sure to add the transfer mask if you do not already have it for applying and transferring your design to your garment after weeding.
Since we print on the front of the HTV you also cut with the design facing up and DO NOT MIRROR your design. We also recommend using a squeegee to apply the mask evenly and firmly.
Press at 285° for 15 seconds with medium pressure and peel warm.
Applies To:
Cotton, Polyester, Acrylic, and similar fabrics (No nylon, dazzle cloth, or shiny polyester)
You cannot layer on top of this product