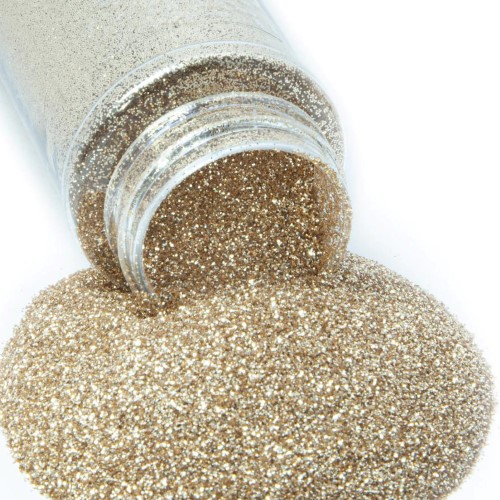 StarCraft Glitter - Metallic - Sunbathe
StarCraft Glitter is offered in a brilliant collection of premium quality metallic, and holographic colors and chunky mixes. StarCraft Glitter is wonderful for adding some shimmer and shine to epoxy, resin, acrylic, cardstock, decoupage, slime, school projects, decor, jewelry, ornaments and much more. The crafting possibilities are endless and your projects are sure to dazzle and amaze!
The bottles are 3.75 ounces by volume and contain approximately 3.5-4.0 ounces of glitter by weight (not including bottle) for Metallics, Holographics, and Neon Colors. Chunky mixes are approximately 3.0-3.5 ounces by weight (not including bottle) depending on the style and mix.
Acid & Alkaline Resistant
Heat Resistant
Eco-Friendly PET Polyethylene Terephthalate
Certificate ASTM;MSDS,SGS,EN71-3
Expert Crafter Tested & Approved!
Sizes:
Metallics, Holographics, and Neons - 1/128 inches
Chunky Mixes - Vary in sizes, see product descriptions for exact sizes
Usage Cautions:
Using a PH value above 7.5 may erode the electrodeposition and color.
Color bleeding may occur in alcohol solvent products such as nail polish, always test before applying to the final surface
Do not boil in water
Avoid direct contact and/or pressurization with heat
Size Conversion Chart:
| | | |
| --- | --- | --- |
| Inches (Fractions) | Inches (Decimal) | Millimeters |
| 1/8 | 0.210 | 3.00 |
| 1/10 | 0.00 | 2.50 |
| 1/12 | 0.080 | 2.00 |
| 1/16 | 0.060 | 1.50 |
| 1/24 | 0.040 | 1.00 |
| 1/32 | 0.030 | 0.80 |
| 1/40 | 0.024 | 0.60 |
| 1/64 | 0.016 | 0.40 |
| 1/96 | 0.012 | 0.30 |
| 1/128 | 0.008 | 0.20 |
| 1/256 | 0.004 | 0.10 |
Related products